We all belong to the Earth and each one of us can act as Stewards. We have a responsibility to learn about the land and how to take care of it for future generations.
Sample Cross Curricular Integrated Unit – Grade 3
Climate Change and Ecosystems: How is climate shifting in BC?
We are in a time of great change in our environment. The diverse number of ecosystems that makes up our province will be impacted if there is a change in the temperature of the Earth. Ecosystems are a delicate balance between non-living components such as air, water, and soil, which are linked to the living organisms in a community. If there are adjustments in any of the abiotic factors in an ecosystem, it shifts the balance and can have devastating effects.
Unit Overview:
Core Competencies are a new approach in British Columbia to Expected Learning Outcomes beyond content to developing the 'Educated Citizen.' They focus on Personal and Social, Thinking, and Communication. An integrated unit that interweaves these competencies is a valuable way to use learning.
Each of our activities is flavoured by Literacy Learning using the Curriculum Area for the content direction.
Direct content connections can include:

Biodiversity
Populations
Communities
Biotic and Abiotic Factors

Aboriginal connections include:

Traditional Environmental Knowledge (TEK)
Historical knowledge of climate change
Oral History
Change over time in communities

Process learning connections can include:

Inquiry – Gathering, Analyzing, Summarizing, Predicting, and Presenting
Making meaning – questioning, exploring, planning, and conducting
Earth Related Resources
The following resources are from the ERAC Evaluated and Approved collection accessible at bcerac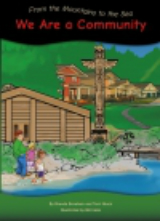 Grade: PreK - 12
Supplier:
Strong Nations
Part of the "From the Mountains to the Sea" series, this beautifully constructed and visually appealing resource incorporates science and social studies content using an Aboriginal worldview and appro...+ River River ecosystem seasons habitat eagle salal stories Elders source melt water glaciers spring lakes ponds cedar trees sol nutrients Tree of Life totem poles stream salmon spawning moss First Salmon Ceremony respect determination strength nutrients bear hibernation food preserves forest waterfall ferns fish hatcheries life cycle salmon species Chinook Coho Chum Sockeye Pink estuary longhouse ceremonies ocean tides responsibility Mother Earth community Aboriginal...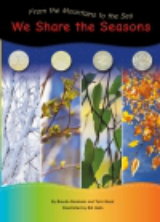 Grade: PreK - 12
Supplier:
Strong Nations
Part of the "From the Mountains to the Sea" series, this resource highlights science and social studies topics centred on the seasons and First Nations' cultural and community activities that take pla...+ Seasons winter spring summer fall autumn Solstice Equinox lunar cycle lunar calendar Elder Moon Moon of the Frog Salmon Moon Harvest Moon storytelling ceremony cedar stream river estuary frog salmon bird mammal amphibian arachnid insect tree plant Talking Circle Aboriginal...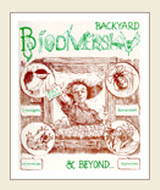 Grade: 4 - 7
Supplier:
WildBC
BC produced teacher resource has been revised and is now coil bound. Contains background information and student activities around the topic of biodiversity. It features native flora and fauna, as w...+ ...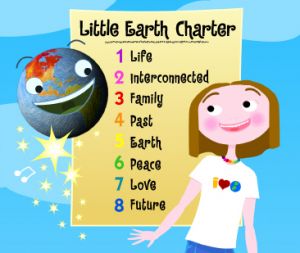 Grade: K - 2
Supplier:
Cinafete
This series of short animated clips addresses outcomes across the primary curriculum. The Earth Charter is a set of fundamental principles that seek to define a just, sustainable and peaceful society ...+ ...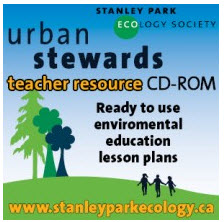 Grade: 4 - 7
Supplier:
Stanley Park Ecology Society
Engages students in stimulating hands-on science and environmental education activites in the classroom and outside. Match to the learning outcomes in a cross-curricular fashion....+ ...
Top