It is a powerful force and a giver of life. Knowledge around the world is transmitted around fire and our history has been recounted in its presence. We must find balance with Fire and respect it for its strength. It is what connects us to the cosmos and reminds us that we are part of a greater Universe.
Sample Cross Curricular Integrated Unit – Grade 10
Residential Schools: Do we have the collective responsibility to respond based on controversial actions in the past and present?
Recently, the Truth and Reconciliation Commission (TRC) gave its recommendations for how we are going to reconcile the past and tell the true history of Canada. One of the recommendations is that students in BC Schools are educated on the history of the residential schools in an effort towards reconciliation. What is our responsibility as Canadians in regard to this history and moving forward as a society?
Big Idea
Political decision-making and societal change are influenced by interactions between individuals, groups, and institutions.
Competency
Assess the significance of people, places, events, and developments, and compare varying perspectives on their historical significance at particular times and places, and from group to group (significance)
Assess how prevailing conditions and the actions of individuals or groups affect events, decisions, and developments (cause and consequence)
Make reasonable ethical judgements about controversial actions in the past and present, and whether we have a responsibility to respond (ethical judgement)
Content
Injustice, oppression, and societal change in the development of human rights
Conflict and cooperation in local, national, and global contexts
Activity Synopsis
Review the recommendations of the TRC in terms of education. Create an action plan for each of the recommendations.
Big Idea
The arts develop innovative thinking and problem-solving skills by encouraging multi-dimensional solutions in resolving challenges.
Competency
Exploring and creating

Develop discipline-specific vocabulary, skills, and techniques

Reasoning and reflecting

Work cooperatively to find solutions to challenges

Communicating and documenting

Experience, express, and communicate ideas and emotions through the arts

Connecting and Expanding

Create artistic works to reflect personal and cultural identity in connection with a specific time and place
Content
The influence of time and place on the emergence of artistic forms
Traditional and contemporary Worldviews and cross-cultural perspectives as communicated through the arts
Activity Synopsis
Students will participate in the Project of Heart. They will use art to communicate with residential school survivors. They will create a mural that represents their perspective of the residential school system.
Social Responsibility
Competency Profile: Valuing Diversity
Students value diversity, defend human rights, advocate for others, and act with a sense of ethics in interactions, including online.
Sample "I" Statements:
With some direction, I can demonstrate respectful and inclusive behaviour.
I can explain when something is unfair.
I can advocate for others.
I can take action to support diversity and defend human rights, and can identify how diversity is beneficial for my community, including online.
Unit Overview:
Core Competencies are a new approach in British Columbia to Expected Learning Outcomes beyond content to developing the 'Educated Citizen.' They focus on Personal and Social, Thinking, and Communication. An integrated unit that interweaves these competencies is a valuable way to use learning.
The basis of this unit is rooted in the area of Social Studies. Several other curriculum strands have been incorporated to extend thinking and incorporate multiple intelligences into content delivery.
Direct content connections can include:

Injustice
Oppression
Societal change
Conflict and cooperation
Worldview

Aboriginal connections include:

Traditional governance
Loss of language and culture
Residential Schools
The Indian Act

Process learning connections can include:

Inquiry – Gathering, Analyzing, Summarizing, Predicting, and Presenting
Making meaning – questioning, exploring, planning and conducting
Fire Related Resources
The following resources are from the K-12 Evaluated Resource Collection accessible at k12.bcerac.ca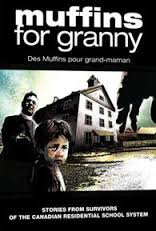 Grade: 10 - 12
This video tells the difficult stories of seven elders who have survived their Residential school experience. Intertwined with their testimony are images of nature, archival photos, and gra ...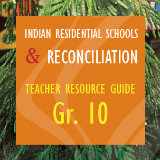 Grade: 10 - 11
This teacher resource has been developed by FNESC to support understanding of the residential school system and the damage done to First Nations People as a result of it. It contains lesson plans, blackline masters and primary source documents that teachers can use or modify to suit their own cl ...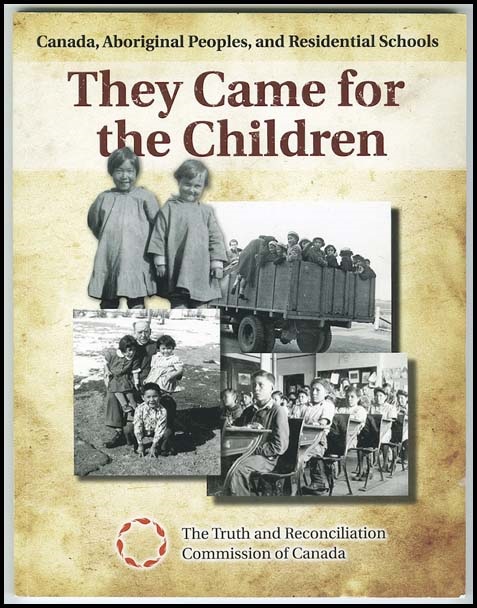 Grade: 4 - 12
Published by the Truth and Reconciliation Commission of Canada, this resource is a detailed, well researched history of the Residential School experience. Through an examination of policy and through interviews with those who worked in and attended the schools, it provides readers with a clear view of what happened in residential ...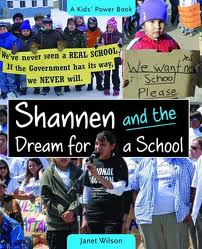 Grade: 5 - 10
This is the true story of Shannen Koostachin and the people of the Attawapiskat First Nation, a Northern Cree community, who have been fighting for a new school since 1979 when a fuel spill contaminated their original school building. Shannen's fight took her all the way to Parliament Hill and was taken up by children around the world. Shannen's dream continues today with the work of the Shannen's Dream organization and those everywhere who are fighting for the rights of Aboriginal ...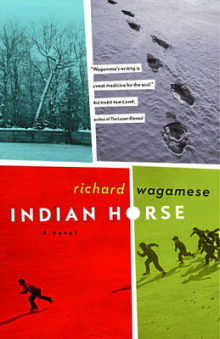 Grade: 9 - 12
Indian Horse is an exploration of Canadian identity, told through the story of Saul Indian Horse, a young boy who is abandoned and placed in residential school. This novel is beautifully written and is an accurate and authentic portrayal of the impact of residential school, told by a Canadian First Nation ...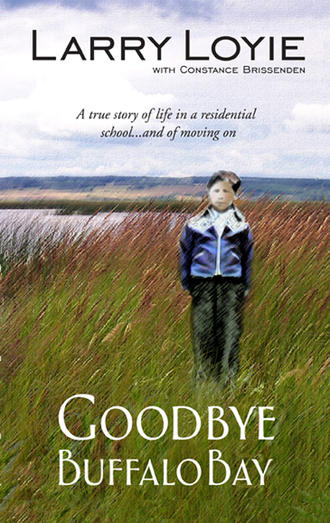 Grade: 4 - 11
This book is a memoir of Loyie's experience in residential school and his re-entry into the world after school. The scenes of violence and abusive language are what the author has actually experienced. They support student understanding and learning of residential schools and life after residentia ...
Top