Before we enter the world, water comes first. We are made primarily of water and depend on it for survival. It is essential to all life on Earth and therefore we must keep it pure. To contaminate water is to contaminate ourselves.
Sample Cross Curricular Integrated Unit – Grade 6
Fraser River Salmon: What would happen if all the salmon disappeared?
Fraser River salmon are an important local ecological species that impacts our community and province. The direct impact of local salmon affects industry, recreation, First Nations, and ecology. Hopefully students will develop an interest in a local keystone species and its influence on our community, province, and country.
Unit Overview:
Core Competencies are a new approach in British Columbia to Expected Learning Outcomes beyond content to developing the 'Educated Citizen.' They focus on Personal and Social, Thinking, and Communication. An integrated unit that interweaves these competencies is a valuable way to use learning.
Each of our activities is flavoured by Literacy Learning using the Curriculum Area for the content direction.
Direct content connections can include:

Life Cycles
Watersheds
Interconnections
Body Systems

Aboriginal connections include:

History of the river
Stories
Traditional uses of salmon
Traditional uses of river for transportation

Process learning connections can include:

Inquiry – Gathering, Analyzing, Summarizing, Predicting, and Presenting.
Making meaning – questioning, exploring.
Water Related Resources
The following resources are from the ERAC Evaluated and Approved collection accessible at bcerac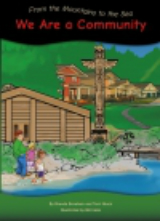 Grade: PreK - 12
Supplier:
Strong Nations
Part of the "From the Mountains to the Sea" series, this beautifully constructed and visually appealing resource incorporates science and social studies content using an Aboriginal worldview and appro...+ River ecosystem seasons habitat eagle salal stories Elders source melt water glaciers spring lakes ponds cedar trees sol nutrients Tree of Life totem poles stream salmon spawning moss First Salmon Ceremony respect determination strength nutrients bear hibernation food preserves forest waterfall ferns fish hatcheries life cycle salmon species Chinook Coho Chum Sockeye Pink estuary longhouse ceremonies ocean tides responsibility Mother Earth community Aboriginal...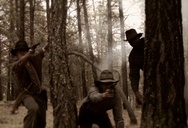 Grade: 10 - 12
Supplier:
Moving Images Distribution
Covers events of 1858 in BC which led to a little-known war that could have escalated, had it not been for the persuasive diplomacy of Chief Spintlum of the Nlaka'pamux First Nation. 2008 marked the 1...+ ...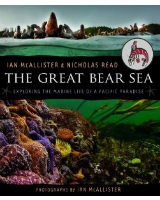 Grade: 3 - 7
Supplier:
Orca Book Publishers
This beautifully illustrated book offers an in-depth look at life in the Great Bear Sea, in the northeast Pacific Ocean, and its relation to the rainforest. The authors explore the interconnection of ...+ Great Bear Rainforest Rainforest Pacific Ocean Great Bear Sea North Pacific indigenous coastal people First Nations marine environments intertidal zone ecosystems ocean systems photosynthesis fish salmon whales sea otters pinnipeds seaweed...

Grade: 5 - 12
Supplier:
BearPaw Media Productions
This video resource introduces students to some of the cultural beliefs of the Cree people. It shares Cree perspectives and beliefs on Natural Law (similar to Restorative Justice), and helps students...+ ...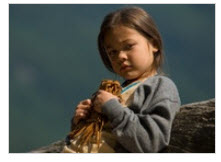 Grade: 4
Supplier:
Moving Images Distribution
Based on the children's book Shi-shi-etko by Nicola Campbell, this beautiful story follows a young Aboriginal girl on the last four days before she is taken to residential school. This production is 1...+ ...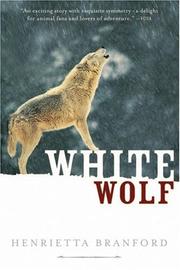 Grade: 4 - 5
A white wolf, considered very powerful by First Nations people, is living with a boy and his Dad. He finds himself wanted by the First Nations as they believe he is their grandfather. The wolf is re...+ ...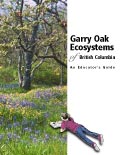 Grade: 4 - 7
Supplier:
WildBC
This teacher resource was developed to support educators of students of the elementary level who wish to study the Garry Oak and its ecosystems. The Garry Oak, which grows only in the Georgia Basin r...+ ...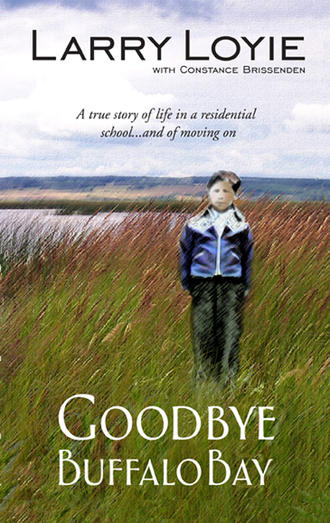 Grade: 4 - 11
Supplier:
Kidsbooks
This book is a memoir of Loyie's experience in residential school and his re-entry into the world after school. The scenes of violence and abusive language are what the author has actually experienced...+ ...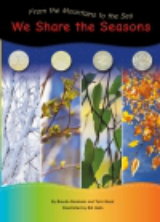 Grade: PreK - 12
Supplier:
Strong Nations
Part of the "From the Mountains to the Sea" series, this resource highlights science and social studies topics centred on the seasons and First Nations' cultural and community activities that take pla...+ Seasons winter spring summer fall autumn Solstice Equinox lunar cycle lunar calendar Elder Moon Moon of the Frog Salmon Moon Harvest Moon storytelling ceremony cedar stream river estuary frog salmon bird mammal amphibian arachnid insect tree plant Talking Circle Aboriginal...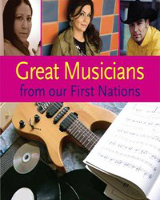 Grade: 4 - 12
This collection contains biographies of ten First Nations musicians who overcame adversity and became successful. This book can be used as a stand alone reference resource in the classroom or alongsid...+ musician First Nation adversity traditional drumming Michael Bucher Cherokee sacred sites Mary Youngblood Seminole aleut flutist Crystal Shawanda Ojibwa Blackfire Navajo Leela Gilday Dene composer empowerment Four Rivers Drum powwow Jamie Coon Creek Mato Janji Nakota Sioux Shane Yellowbird Cree Gabriel Ayala Pascua Yaqui classical guitar First Nations Series for Young Readers Second Story Press...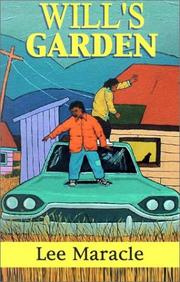 Grade: 9 - 10
Will's Garden is a coming of age story of an adolescent aboriginal boy. His preparations for his Becoming A Man Ceremony centre on beading that becomes a tapestry of self discovery and looking back at the history of his people (the Sto:lo) locally and the hardships still facing aboriginals. The prejudiced reaction and derogatory comments of the football players against Will and the other aboriginals at school may be uncomfortable for some ...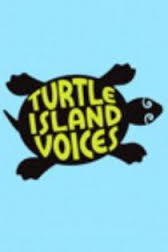 Grade: 4 - 6
Turtle Island Voices is a levelled book series for grades 1 – 8 celebrating Aboriginal culture, heritage and life. Grades 1-6 consists of ten titles per grade: (three traditional stories, four modern stories, and three informational texts) and a comprehensive Teacher's Guide. The titles cover a range of levels appropriate for the grade. This series offers all children, Aboriginal and Non-Aboriginal, the opportunity to recognize the role and contributions of Aboriginal peoples in the life, culture, and heritage of Canada. It can be used to integrate Aboriginal content and perspectives into multiple classroom lessons. Stories and articles develop concepts of inter-connectedness, respect for life, and the quest for a bette ...
Top